Here's the deal.... Brittle, dry hair not only looks awful. It feels rough to touch and is prone to extreme breakage. In simple terms, it can have you lookin' busted and dusted. If your hair isn't as soft and manageable as it could be or should be, then you might find your answers here, because you'll be able to try some smart and proven natural hair remedies for dry hair.
These remedies use common foods you can find in your kitchen, items you probably already have in your refrigerator. Why suffer another moment with dry hair? Get to mixing!
Some natural hair remedies for dry hair include using natural oils, like cold-pressed olive oil
, or applying a deep conditioner
that uses moisturizing ingredients like egg yolks and avocado. You will only know how your curls and coils will best respond to natural hair remedies for dry hair by trying them out. Remember, some remedies will get results, while others might not be best for your hair. Trial and error. That is what you can expect. If such concoctions don't work, at least you didn't have to pay much for the ingredients to these natural hair remedies for dry hair.
But before you go testing natural hair remedies for dry hair, be sure you are not drying your hair by frequent heat styling, such as by using a blow dryer.
Avoiding Dry Hair
Heat styling can cause a lot of damage to natural hair. Split ends, breakage, burnt hair and, of course, dry hair are just a few of the consequences.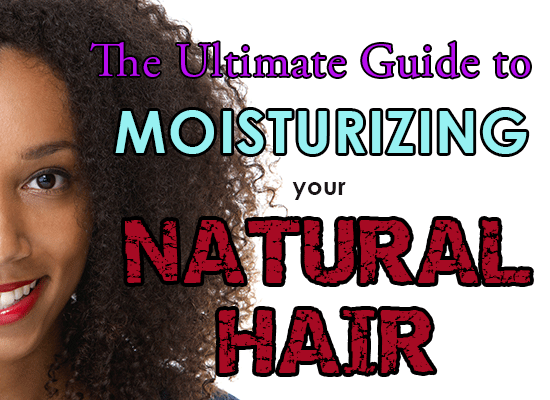 When you blow dry, flat iron, curl or apply any other form of direct heat to natural hair, you are applying rapid heat to your hair shaft, which zaps it of moisture. Just one session of too much heat can permanently straighten your hair.
But don't think you have to see un-shrinkable coils right after you straighten. Heat damage builds over time, gradually loosening your curl pattern.
If you must use direct heat, deep condition prior to blow drying, flat ironing, etc. Also, protect the hair with a setting lotion
or serum.
Natural Hair Remedies For Dry Hair
Here are 4 natural hair remedies for dry hair. Personally, I'm a fan of using just a few ingredients. I don't have any scientific reason for this preference except that I want to see if an ingredient responds well to my natural hair. How can I tell what works best if I'm using a dozen different ingredients? So, the natural hair remedies for dry hair that I will share will be simple and use ingredients that are readily available.
Avocado Conditioner
INGREDIENTS:
Combine the avocado and coconut milk in a bowl.
Heat the mixture in the microwave for about 45 seconds.
Stir mixture.
Test temperature. Allow to cool if it is too hot to touch.
Massage the conditioner into your natural hair.
Cover your hair with a plastic hair cap a quality towel for 15 minutes.
Rinse.
Wash hair.
Egg Conditioner
INGREDIENTS:
1 egg yolk
1/2 teaspoon olive oil
3/4 cup filtered, warm water
Beat egg yolk until thick.
Add oil and beat the mixture.
Slowly add water and continue to beat thoroughly.
Massage the conditioner into your natural hair and allow to sit for a few minutes.
Rinse thoroughly.
Mayo Deep Conditioner (a personal favorite!)
INGREDIENTS:
Combine mixed ingredients on dry hair. (If your hair is wet, this will not work as well. I've tried it, and I know!)
Saturate your natural hair with the mixture.
Place a plastic cap on your natural hair for about 15 minutes.
Rinse.
Wash hair as usual.
Hot Olive Oil Treatment
INGREDIENTS:
Place ingredients in a saucepan and heat on low flame, stirring continuously.
Once oil warms slightly, apply it to your hair and scalp.
Cover hair with a plastic cap for about 15 minutes.
Wash hair as usual.
BONUS VIDEO: How To Moisturize DRY Natural Hair That Lasts For DAYS! RETAIN MOISTURE!